Table of Contents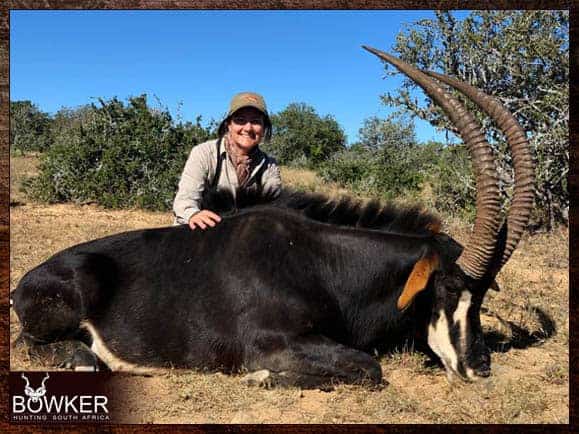 What does Plains Game Hunting Mean?
Plains Game refers to antelope in sub Saharan Africa. The term has context because a number of antelope inhabit the plains and savanna areas of Africa. Though many 'African plains game animals in fact live in dense brush such as the nyala.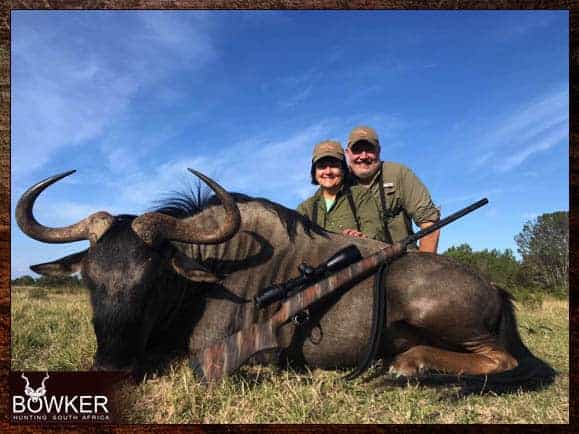 Plains game excludes the 'Big Five' and 'Dangerous Game' animals. The Big five describes the most spectacular African animals. The big five include Cape or African buffalo, lion, leopard, elephant, and rhino.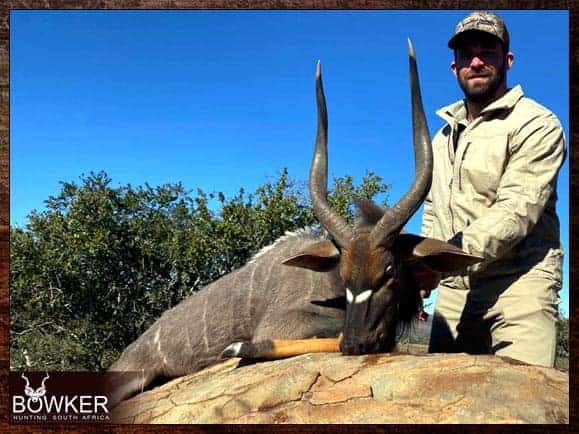 The big five together with a few other animals such as crocodiles, hyenas, and hippopotamuses are described or classified as Dangerous Game.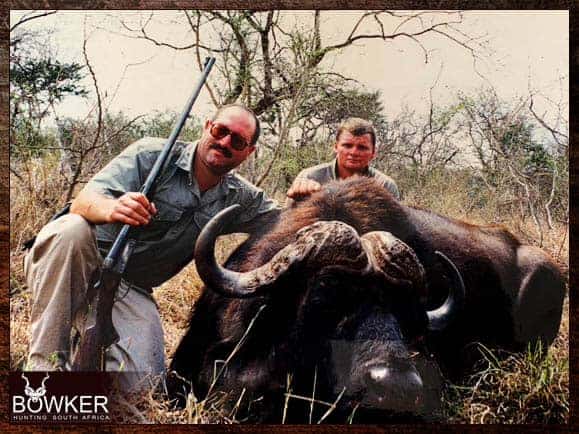 Plains Game includes larger species such as Eland, Kudu, Gemsbok, and Wildebeest. The term 'Big Game' describes the larger species of plains game.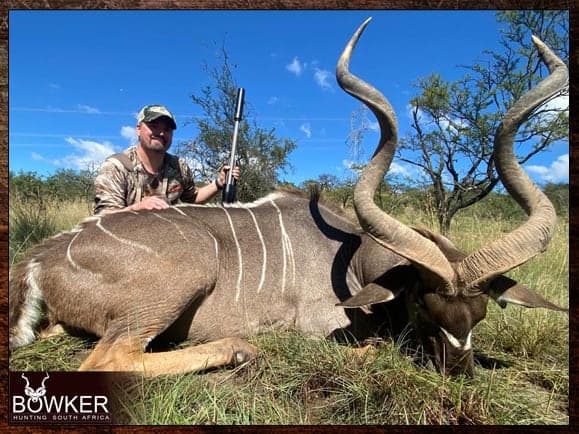 African Plains Animals
30 different Plains Game Hunting species available in the Bedford region
Our core African plains game animal hunting list includes the following species: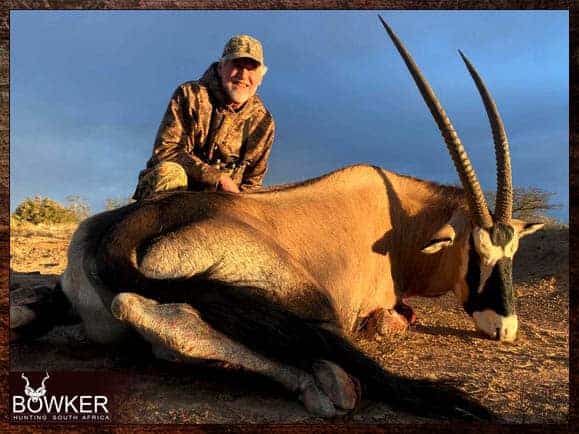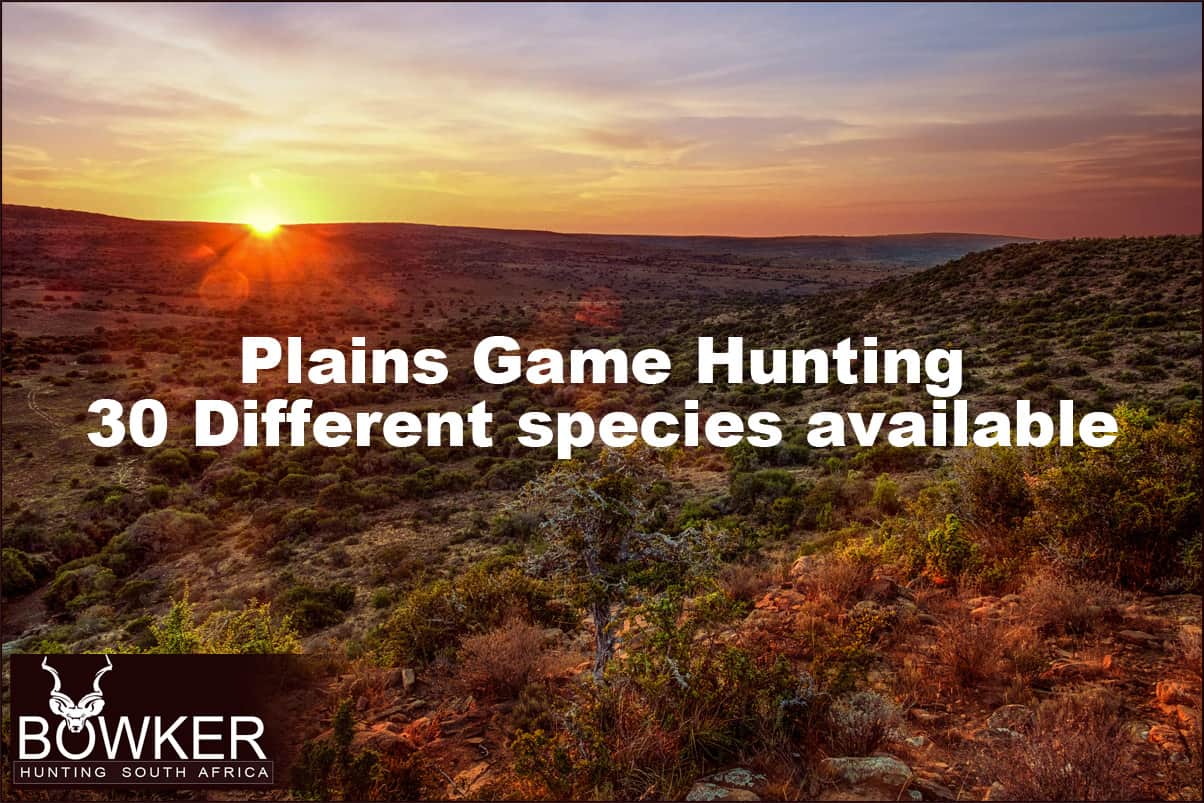 African Plains Game Hunting
Cape Buffalo Plains Game Hunting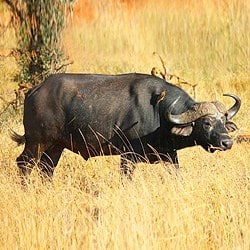 Cape Buffalo is one of the most sort after African trophies. A 375-caliber rifle is the minimum legal rifle requirement for hunting a Cape buffalo. African Buffalo kill more hunters than any other species while on safari any where in Africa.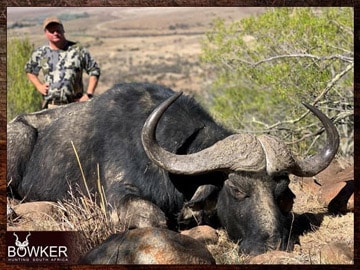 Kudu Plains Game Hunting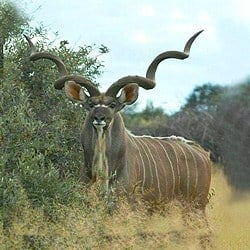 A truly magnificent trophy for any safari. Kudu is one of the first on any African hunter's trophy list. They have fantastic eyesight, and the apt nickname "gray ghost" is for a good reason. Kudu simply vanish into thin air at any moment.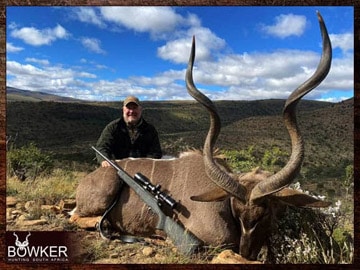 Nyala Plains Game Hunting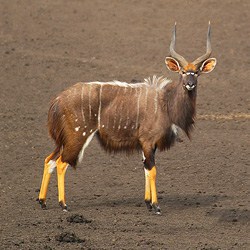 A very sort after and cherished trophy and one of the most beautiful African antelope. A nyala bull stepping out from the thick bush and giving you a shot will not be forgotten. This is a must 'have' trophy on any hunting African safari.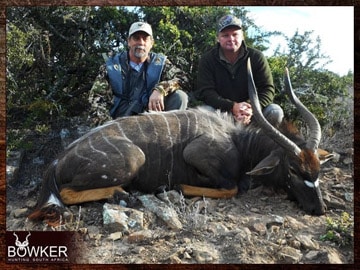 Sable Antelope Trophy Hunting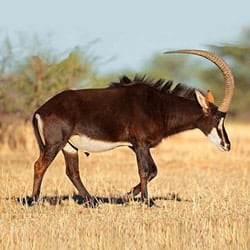 A jet black mature sable bull is, without a doubt, the most impressive trophy. Sable is not indigenous to the Eastern Cape but introduced. Sable is a must-have trophy for any hunter. Trophy fees have reduced substanstially.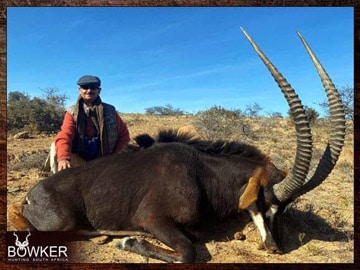 Gemsbok Plains Game Hunt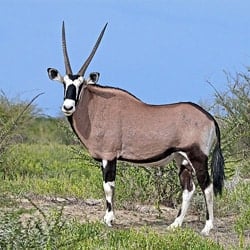 Gemsbok males and females make for impressive trophies. Very aggressive when threatened or cornered, both sexes carry long sharp spear-like horns. Never shoot above the Gemsbok's horizontal midline.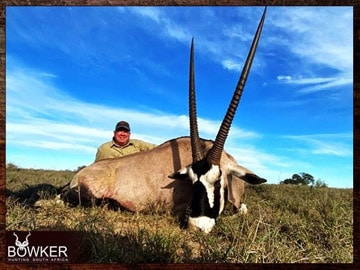 Black Wildebeest Plains Game Hunt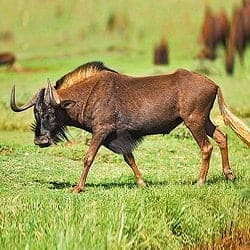 These strange-looking animals occur only in South Africa. The black wildebeest was saved from extinction, with only 17 remaining animals. Black Wildebeest are now widespread and common. One extremely tough animal.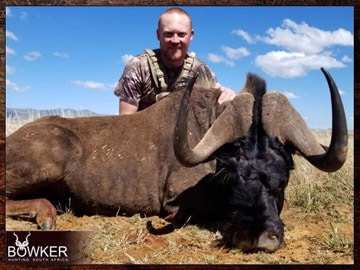 Waterbuck Plains Game Hunt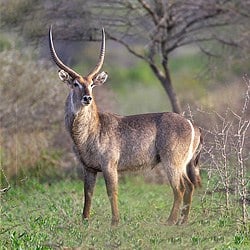 A waterbuck bull is a must for any aspiring African hunter. Its sheer size, large curved horns sweeping back and hooking forward make it a very desirable trophy. Hunting a free-range waterbuck is challenging in South Africa.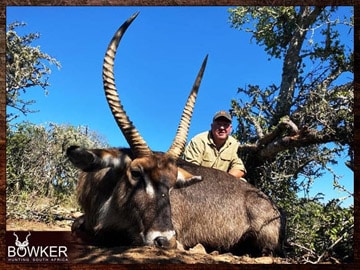 Blesbok Plains Game Hunt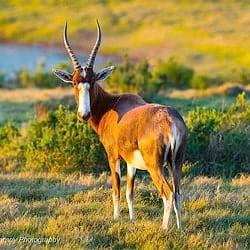 Seen by many as the perfect trophy for a hunter's first plains game hunt. Blesbok is a true plains game. Can be difficult to approach. Longer shots may be required for your blesbok plains game hunting in South Africa.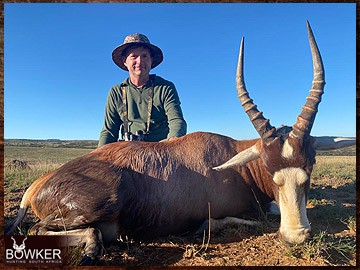 Impala Plains Game Hunt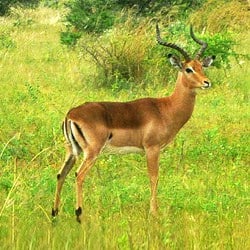 Another trophy most hunters want to take on their first African hunting safari. The smooth skin and two-tone color make for a beautiful striking trophy. Impala is also included in most plains game hunting packages in Africa.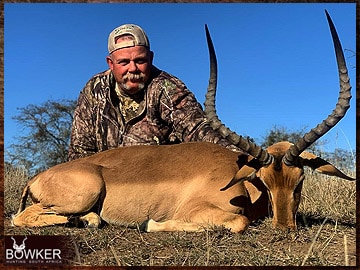 Eland Plains Game Hunt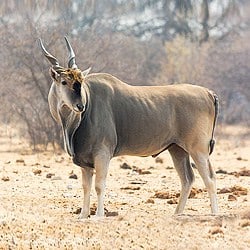 The largest of the spiral-horned family in Africa. The larger mature males often weigh up to one ton and can be challenging to bring down. Another inspiring trophy. Eland makes for a fantastic big game hunting.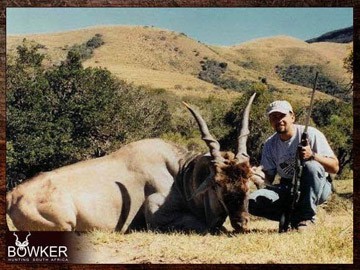 Warthog Plains Game Hunt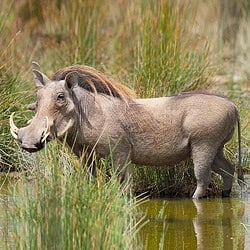 Warthogs are great trophies for hunting, always with a very exciting stalk. They are now one of the most widely spread game animals across the Eastern Cape. Any plains game safari hunt should include a trophy warthog.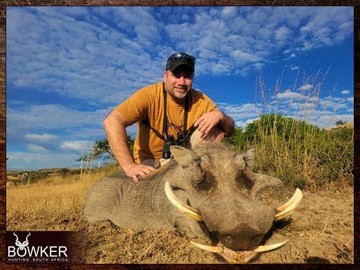 Springbok Plains Game Hunt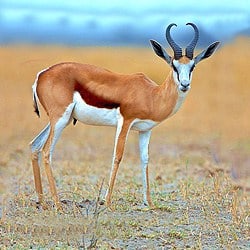 The name of this antelope comes from the Afrikaans word "spring," which means to jump. This antelope is a magnificent plains game antelope. Springbok is shot in the open plains, and stalks can be very tricky.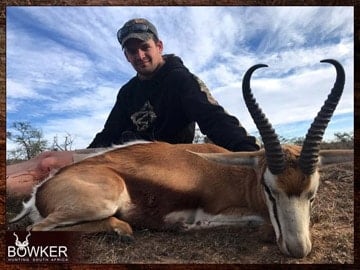 Red Lechwe Plains Game Hunt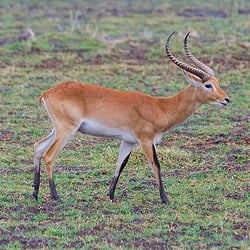 Red Lechwe is a wonderful trophy with sweeping lyre horns and not abundant in South Africa. The Bedford area is fortunate to have free-ranging lechwe herds. Horns will tend to wear down with age or the tips break.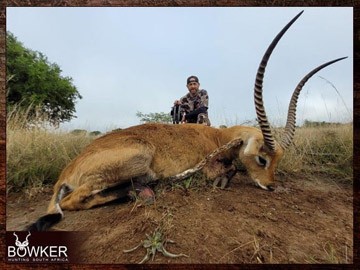 Zebra Plains Game Hunt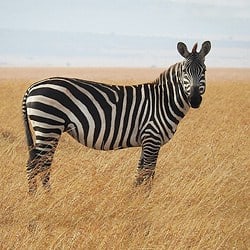 Plains zebra can prove very difficult in certain areas as judging stallions from mares can be very tough. Zebra are very resilient and likely will require a follow-up shot. Zebra trophy makes for beautiful flat skin.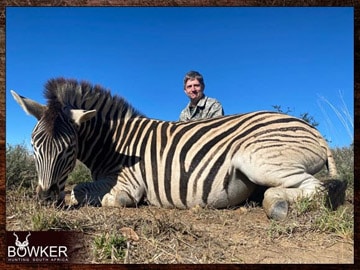 Reedbuck Plains Game Hunt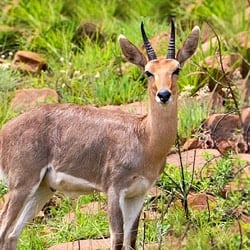 Mountain Reedbuck will usually be found lying in the grass or under a tree. The male will likely be lying a little way off from the females. This is a great hunt and a worthwhile for any African plains game hunter.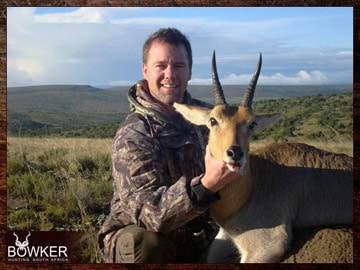 Blue Wildebeest Trophy Hunting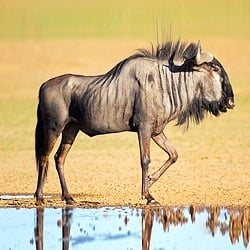 Blue Wildebeest are also called the poor man's buffalo. Wildebeest can travel a few hundred yards with a heart shot. Caution when hunting Wildebeest. They can be very aggressive when wounded or cornered.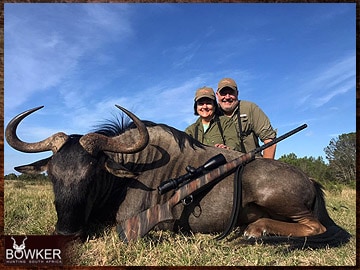 Bushbuck Trophy Hunting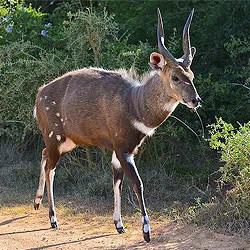 In the Bedford area, bushbuck are hunted in the mountain area or along river beds in thick brush. Bushbuck will live amongst human settlements and will adapt and begin feeding at night time when hunted.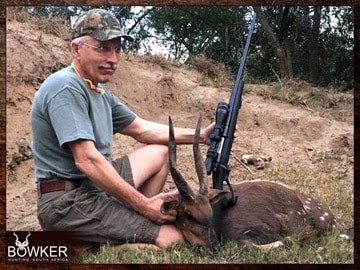 Red Hartebeest Plains Game Hunt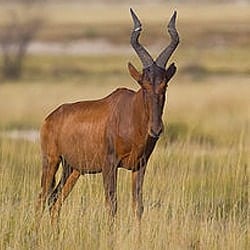 One of the fastest plains game species in Southern Africa. They have an excellent sense of hearing and smell but very poor sight. Be cautious of the 'humped withers, ' which can result in your shot being a little high.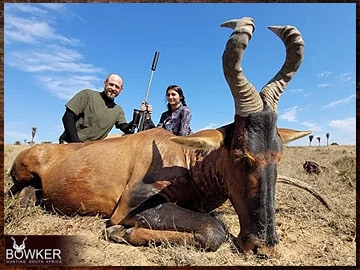 Giraffe Trophy Hunting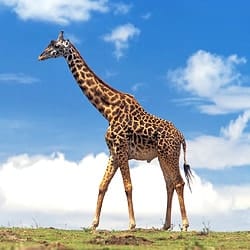 The giraffe is the largest ruminant and the tallest mammal on the planet. The giraffes can reach 18 feet and makes for very interesting big game hunting. Hunting will be done by walk and stalk.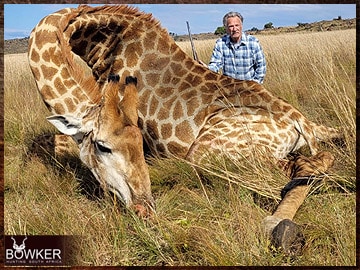 Steenbok Trophy Hunting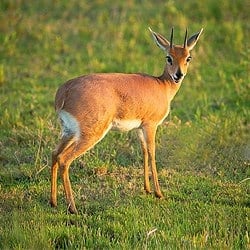 These beautiful little antelope occur widely on the plains in Africa. Only the males carry horns. A hugely underrated trophy, due to its size and few people notice them while hunting.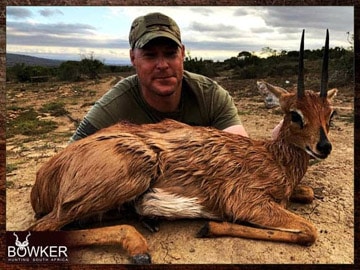 Fallow Deer Trophy Hunting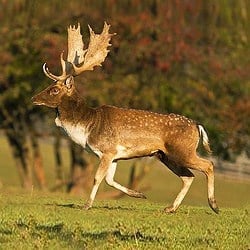 Fallow Deer from were introduced by the British into South Africa in the late 1800s. They are now widespread in the Eastern Cape, particularly in the Bedford region. Fallow deer can jump 6 feet.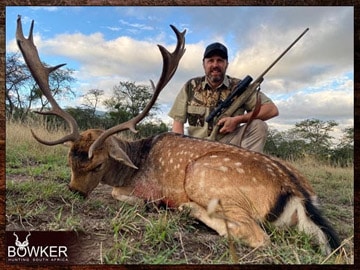 Copper Springbok Trophy Hunting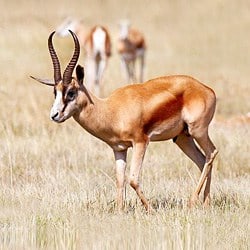 Copper Springbok is a color phase and not a separate subspecies and form part of the four springbok color variations. Shooting all four springbok color variations is referred to as the "Springbok slam."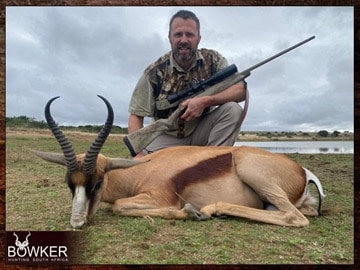 Black Springbok Trophy Hunting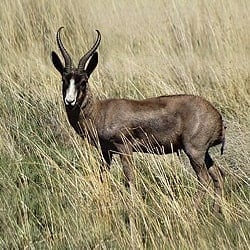 The Black Springbok is a color phase and not a separate subspecies Forms part of the four color variations. Shooting all four springbok color variations makes for a beautiful combination wall mount.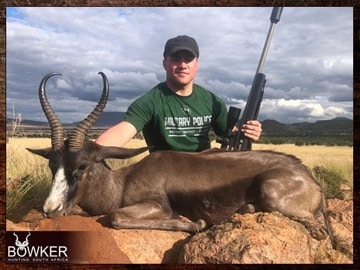 White Springbok Trophy Hunting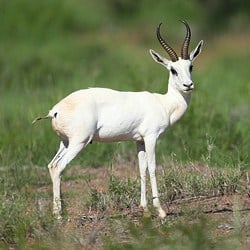 White Springbok is a color phase and not a separate subspecies. They form part of the four springbok color phases. Consider the springbok slam on a plains game hunt. Springbok prices have reduced.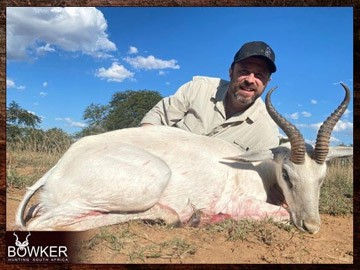 Black Impala Trophy Hunting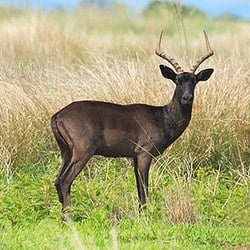 Black Impala is a color variant of the common impala. The black impala is not a sub-species. The color is all black but with the same two-tone color as the southern impala. An impressive trophy addition for the plains game hunter.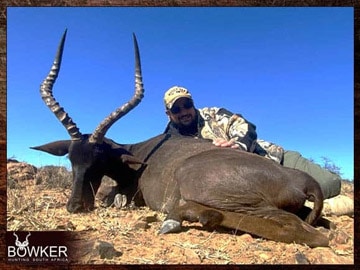 White Blesbok Trophy Hunting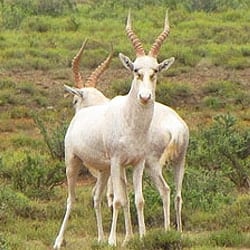 The White Blesbok displays a color mutation of the blesbok and is not a recognized subspecies. Many hunters now opt to shoot both blesboks on a plains game hunt as white blesbok are now common and affordable.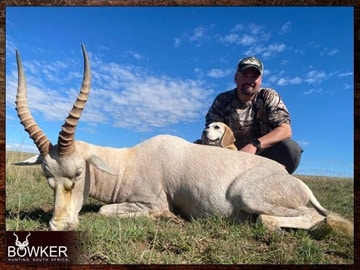 Duiker Trophy Hunting
Duikers are shy, elusive creatures with a fondness for dense cover and will dive into thickets for protection. These are solitary animals and often shot opportunistically while glassing for other larger big game trophies.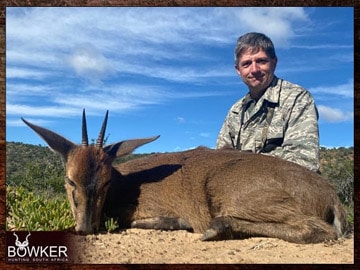 Roan Antelope Trophy Hunting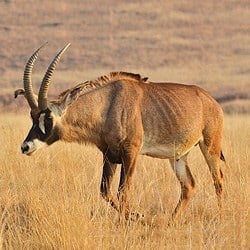 After eland and kudu, the roan is Africa's largest antelope. Roan is a large, tough, and tenacious animal. Roan, as with sable, is not indigenous to the Eastern Cape but has been introduced. Prices for roan have fallen significantly.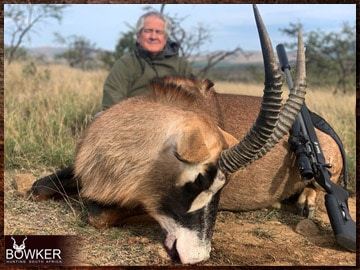 Common Reedbuck Trophy Hunting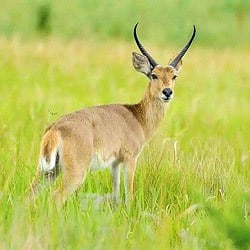 Common Reedbuck forms part of the reedbuck family and is the largest of the family in South Africa. The reedbuck is quick and alert out of hiding. He will tend to stop and look back at his pursuer. Take your shot – his mistake.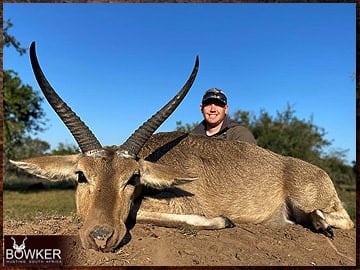 Bushpig Trophy Hunting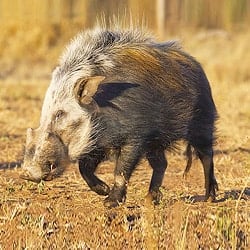 Bushpig is nocturnal. Bad-tempered and hostile, the bushpig is mostly hunted after dark when he is most active. Be wary of his razor-sharp tusks. He is sometimes shot in broad daylight. A unique and interesting trophy to hunt.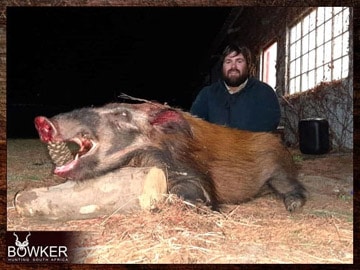 Conservation & Plains Game Hunting
By the 1950s, very few wild animals were found outside parks, which resulted from overhunting, the introduction of domestic animals, and overgrazing. The domestic animals introduced diseases that devastated local wildlife, and many areas became devoid of meaningful wildlife.
The fall of apartheid and related increase in tourism and private ownership of wild animals resulted in the reintroduction of many animal species and a rapid rise in the safari and game ranching industries that now surpasses East Africa.
Game ranching in South Africa is now unique in terms of species diversity. South Africa is one of only a few countries where ownership of wildlife is vested with private landowners.
South Africa accounts for a significant portion of the continent's endangered species such as the African Wild Dog.
Over the ensuing years, an industry unique to South Africa has sprung up, occupying 20m ha (20%) of South Africa's marginal agricultural land.
Today there is almost 20 million head of game on private ranches; in comparison, there is 14 million head of cattle in South Africa.
The State, in the form of National parks and Provincial parks, conserves only 6 million ha, on which are found only about 5 to 6 million game animals.
The tremendous growth and development of the game ranching industry are visible throughout South Africa. Supporting infrastructure development all over the country.
African plains animals are always on the increase. As well as the number of hectares dedicated to game ranching.
Our Philosophy Towards Trophy Hunting
We are conservation-oriented, owning vast numbers of established herds of wild game in their natural habitat on large land areas. This was achieved over many years of reintroducing game and conservation. Our hunts are only large free-range conservancies. We limit the amount of hunting parties to twenty per year to ensure exclusive and high-quality hunting.
Nick Bowker and his family own a significant portion of the land that you will be hunting on. You will have exclusive access to some of the best free-range hunting areas in South Africa, hunting African plains animals in their habitat, superior quality, and authentic experience, ensuring you the best African plains game trophy hunting.
10 Best South African Trophies to Hunt on a Budget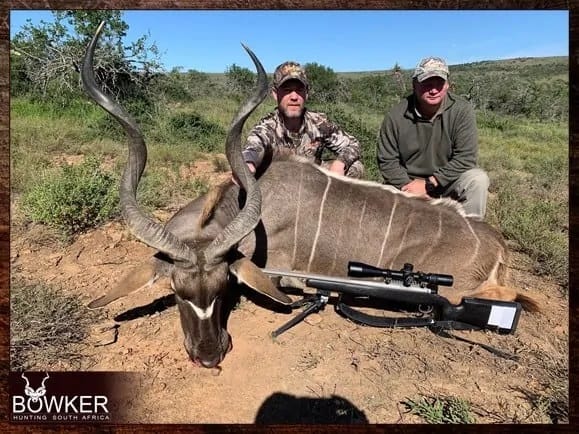 What are the 10 best plains game trophies to hunt on a budget in Africa?
Kudu, Nyala, Waterbuck, Springbok, Blesbok, Impala, Warthog, Gemsbok, Wildebeest, Sable