We offer a comprehensive selection of Cape Buffalo Hunting Packages and prices for first-time Africa hunters and repeat African hunters.
Our packages are clear and transparent without any hidden costs. The day fee and trophy fee are included in the below packages. Hunters are welcome to ask for a tailored package to suit their needs.
Also, we provide detailed prices on taxidermy and ensure you have no surprises at the end of your African Hunting Safari.
All our packages offer 7 trophies over 8 days of hunting. Each Package is named after the two signature trophies in the Package.
In addition, Buffalo can be added to any of our Plains Game Packages at the following prices.
Trophy Cape Buffalo (Hard Boss) – $12,500
Management Cape Buffalo (Hard Boss) – $9500
Management Cape Buffalo (Soft Boss) – $7500
Buffalo Cow (Mature) – $3500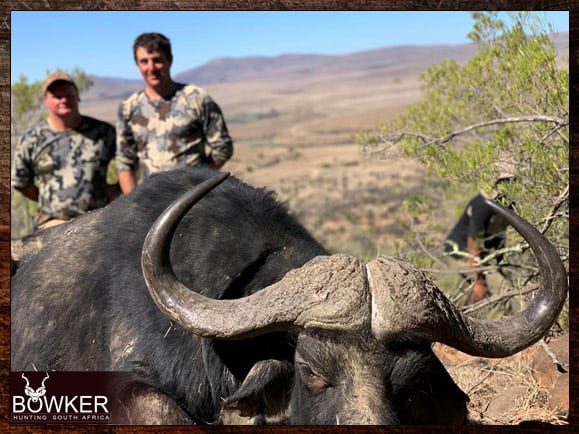 Table of Contents
Our Trophy Cape Buffalo Hunting Packages include the following
Nick Bowker, your Licensed Oufitter at all times
Includes daily rates and trophy fee
A Licensed Hunting Guide (Nick Bowker or Benjamin Pringle)
Skinners, trackers, and dogs for retrieval of wounded animals
Transport for pick-up and drop-off at Port Elizabeth airport
4×4 hunting vehicles and fuel for the duration of the safari
Use of high-end rifles, scopes, and ammunition (Sako and Swarovski)
Accommodation, meals and drinks, and daily laundry
Field preparation of trophies and delivery to the taxidermy
All taxes, hunting permits and hunting licensces.
Observer rates are $150 per day
Does not include taxidermy and travel to Port Elizabeth South Africa
Summary of Cape Buffalo Hunting Packages
All packages 8 Days Hunting and 7 Trophies
Our South African Trophy Cape Buffalo Packages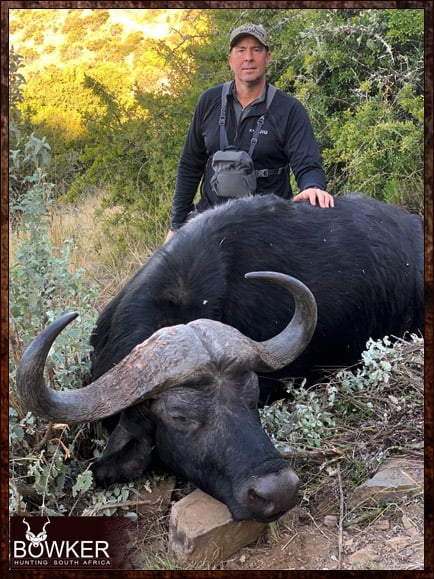 Buffalo Cow Gemsbok Package
$8500 per Hunter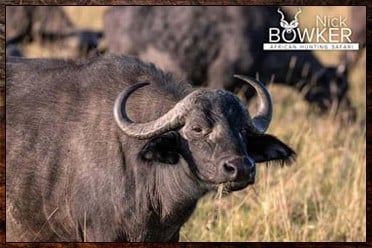 Buffalo Cow
Gemsbok
Bushbuck
Zebra
White Blesbok
Fallow Deer or Warthog
Springbok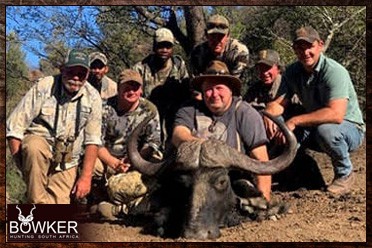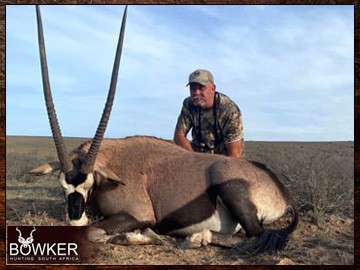 Buffalo Waterbuck Hunting Package
$15000 per Hunter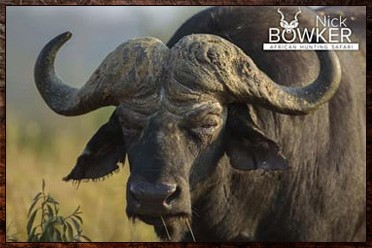 Buffalo
Bushbuck
Zebra
Impala
Fallow Deer or Warthog
White Blesbok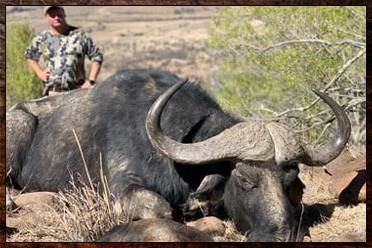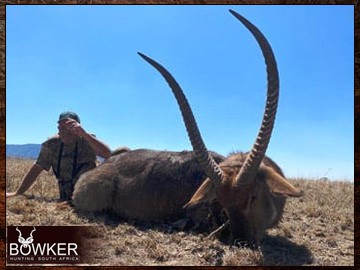 Buffalo and Nyala Hunting Package
$16000 per Hunter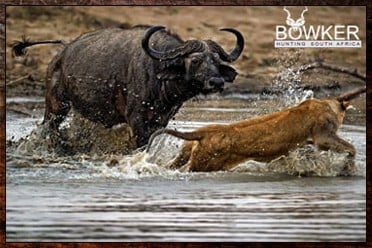 Buffalo
Nyala
Waterbuck
Bushbuck
Black Wildebeest
Impala
Copper Springbok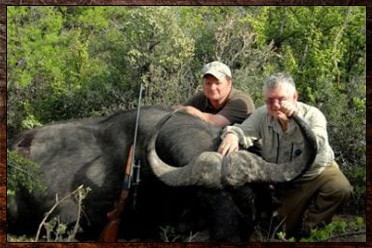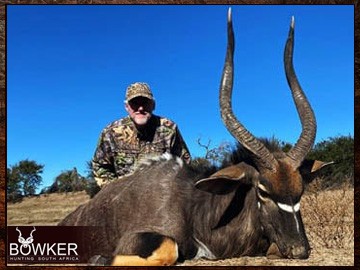 Buffalo Lechwe Package
$17000 per Hunter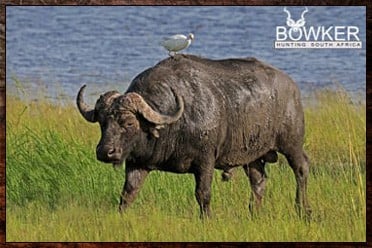 Buffalo
Red Lechwe
Nyala
Waterbuck
Bushbuck
Black Wildebeest
Black Springbok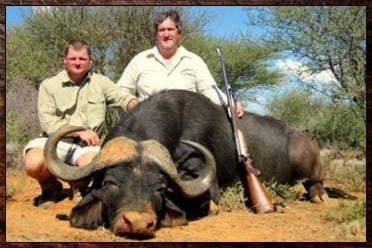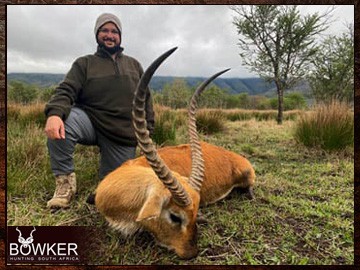 Buffalo Big Game Package
$18000 per Hunter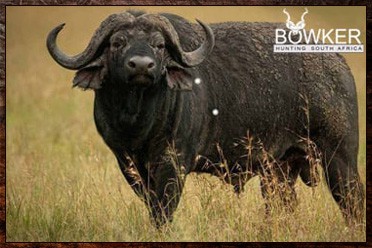 Buffalo
Red Lechwe
Nyala
Waterbuck
Bushbuck
Gemsbok
Black Wildebeest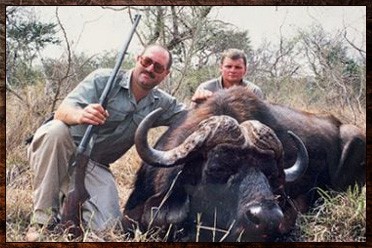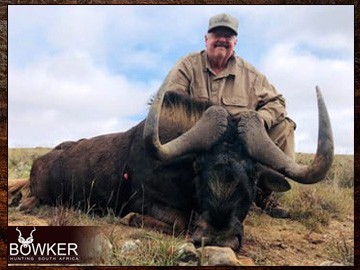 Buffalo Roan Package
$20000 per Hunter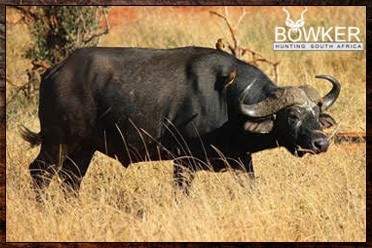 Buffalo
Roan Antelope
Red Lechwe
Black Wildebeest
Bushbuck
Common Reedbuck
Grey Rhebok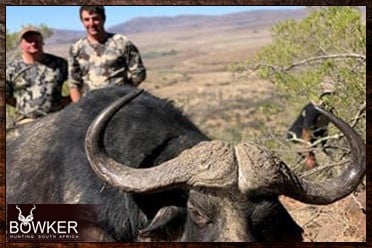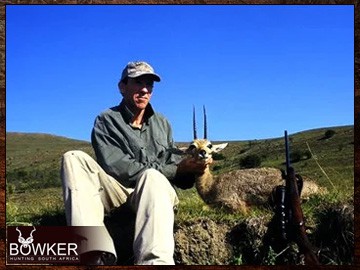 Cape Buffalo Hunting Prices in South Africa
A 375-caliber rifle is the minimum legal requirement to hunt a buffalo. Professional hunters (Guides) are required to have a dangerous game hunt license.
Buffalo is now widespread across the Eastern Cape. Generally, Buffalo hunting in South Africa is in high fenced areas, and the size of the area varies widely.
If you want authentic free-range Buffalo, you will need your African safari to be in other southern African countries like Zimbabwe or Mozambique, or alternatively in Tanzania.
However, the trade-off is that Cape Buffalo Hunting Prices in South Africa are substantially cheaper on an all-in basis.
The day rates in countries like Zimbabwe are expensive and dramatically increase the cost of the overall hunt.
Day rates reflect the taxes and fees paid to the government. In most cases, the land is not private, and the government owns the animals.
In South Africa, most land is private, including the game.
Cape Buffalo hunting in South Africa is still tremendously exciting.
In particular, the Buffalo has learned to avoid humans, feed at night, and hide during daylight hours in thickly wooded areas.
Buffalo is considered a dangerous game rather than a plains game, although they have all the same plains game characteristics.
Mature Buffalo bulls should always have a solid boss. Shot placement is critical for Buffalo hunting. Cape Buffalo is called black death for a good reason.
Taxidermy for Cape Buffalo Hunting packages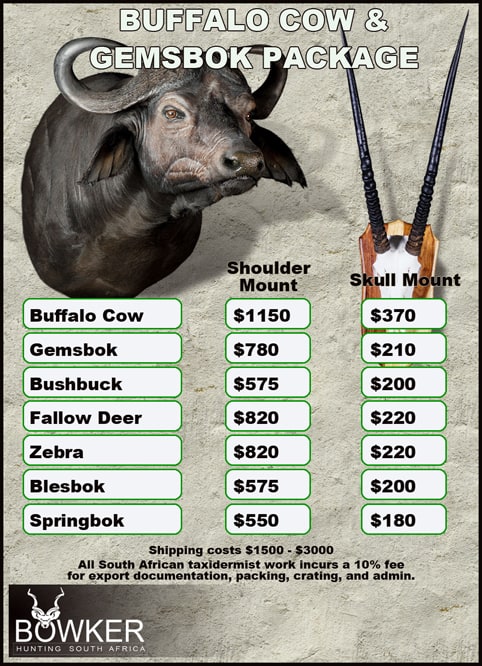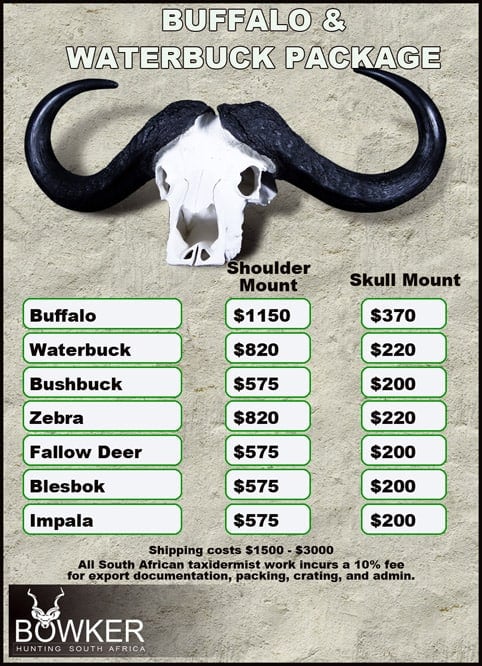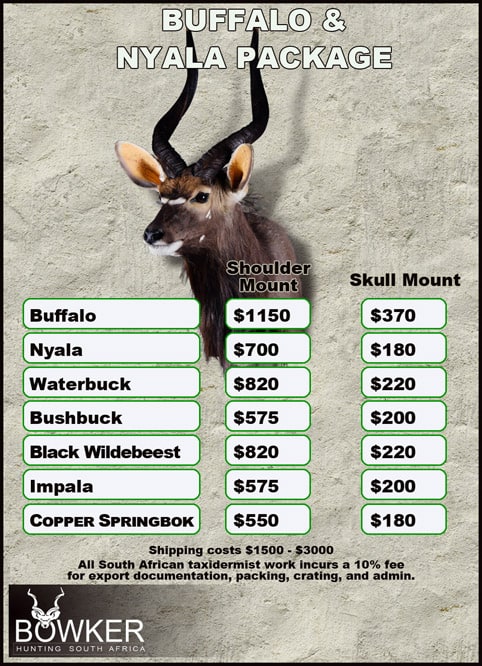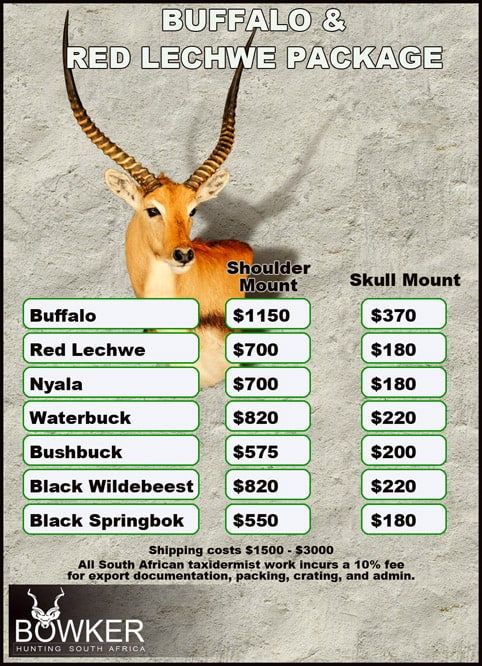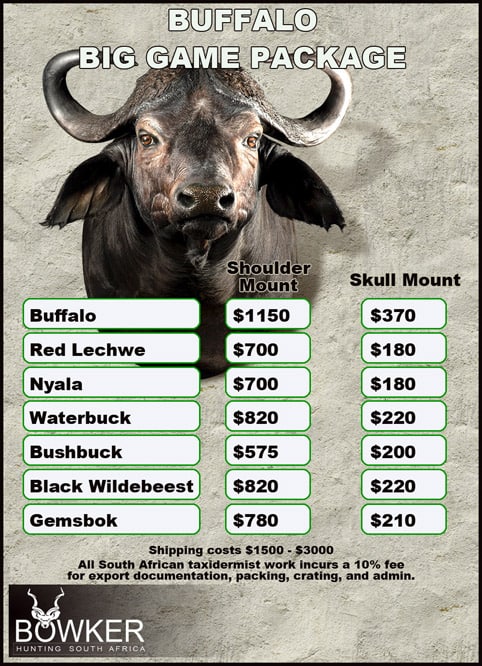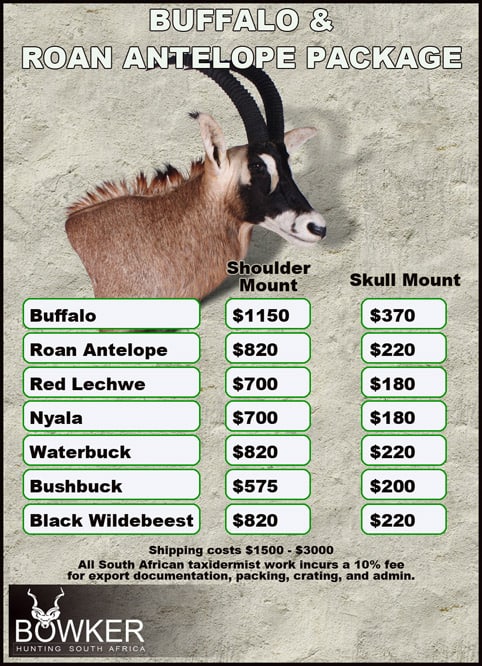 Frequently Asked Questions
When can you hunt Cape Buffalo in South Africa?
There are no seasonal restrictions on hunting in South Africa. Most hunting land is privately owned.
What is the best time of year to hunt Cape Buffalo?
Hunting takes place from March through October.
What Caliber do you recommend for Cape Buffalo hunting?
If you are hunting dangerous game, you must have a .375 minimum. For Plains Game, we recommend a 300 mag or similar.
How many sets of clothes should I bring?
You will have daily laundry service while staying at our lodge, so no more than 2-3 sets of safari clothes are needed. 
Can I rent a rifle for my Safari? 
Rifles are included free of charge in our packages, including .375 for Cape Buffalo hunting.