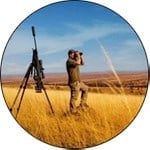 Summary
Black Impala hunting is conducted in woodland and savanna areas—a trophy most hunters take on their first African hunt.
The smooth skin and two-tone red coloration make for a unique trophy hunt.
There are no seasonal restrictions on an impala hunt in Eastern Cape, South Africa.
Nick Bowker Hunting offers Black Impala Hunting safari hunts year-round.
Black impala hunts are conducted in savanna and woodland areas.
Hunting black impala is more favorable when looking for bachelor herds of rams rather than breeding herds.
Impala has terrific eyesight.
Safaris are conducted from Hopewell Lodge in the Eastern Cape.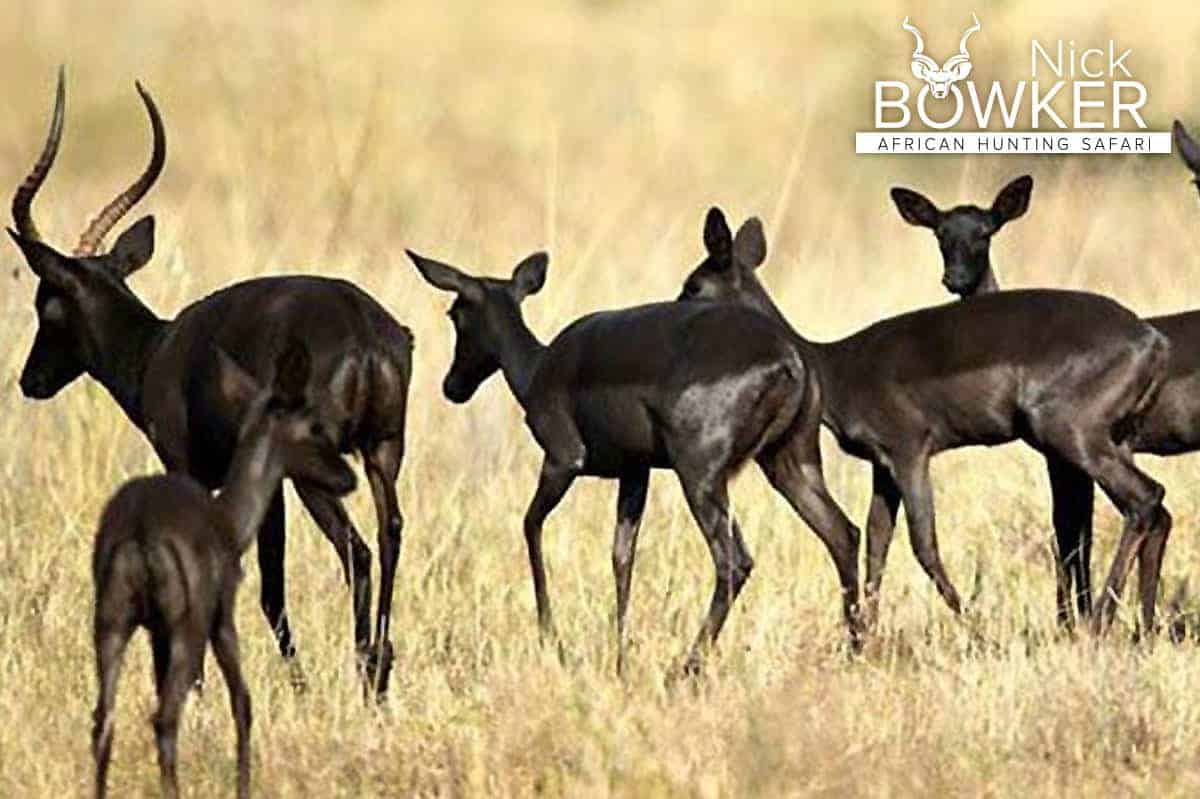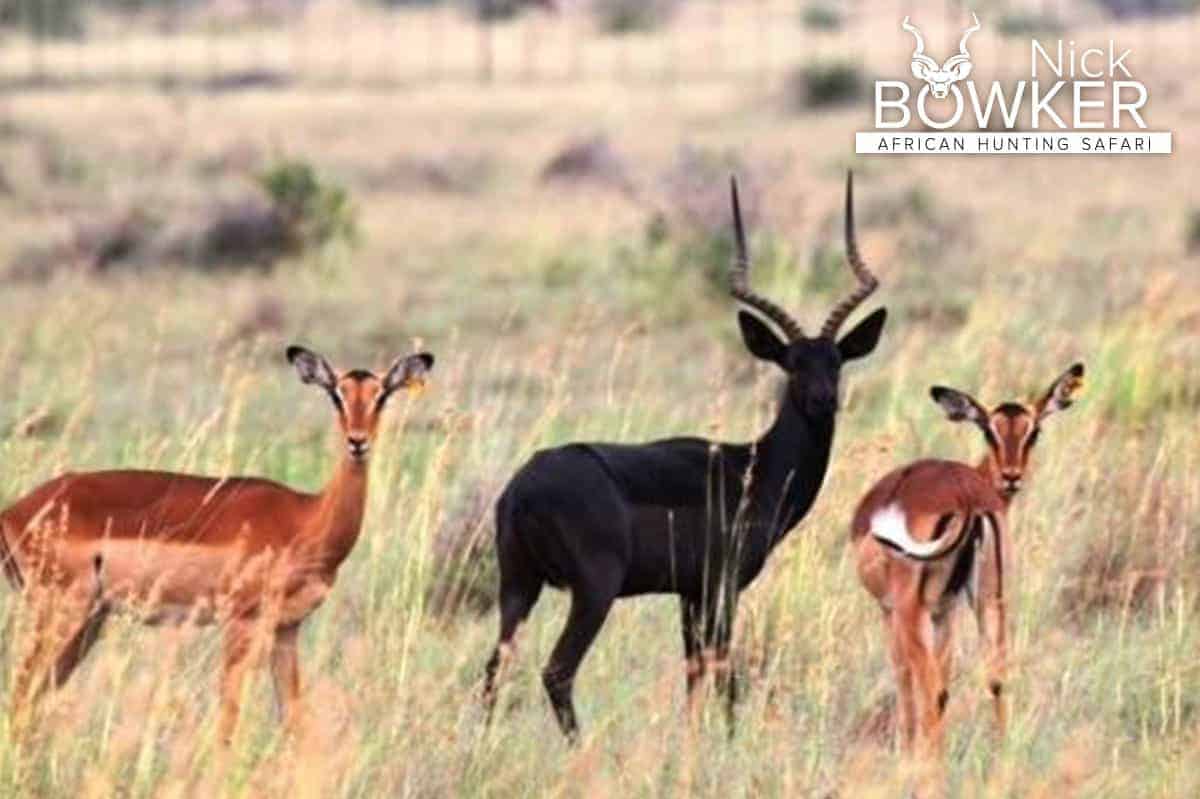 Hunting Black Impala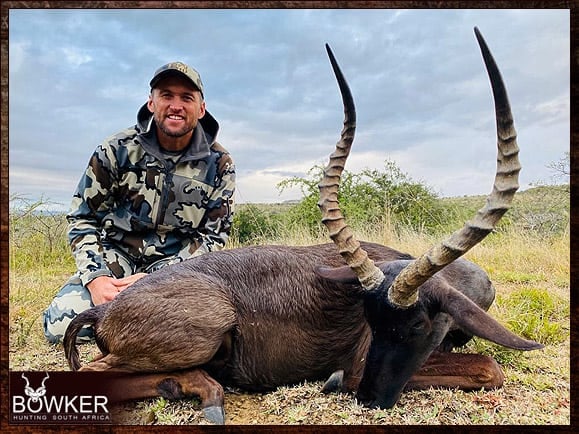 Impala Hunting
The Black Impala is a color variant of the southern Impala. A must for collectors interested in collecting both Impala color variations. It's a great trophy to hunt while on safari.
The black African Impala is not a subspecies but a color phase of the southern Impala. Black Impala was developed by selective breeding; the skin color is all black.
A white-flanked Impala is also a color variant available to hunt in South Africa.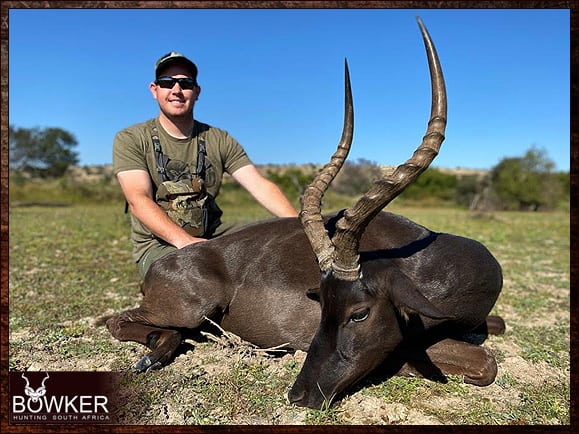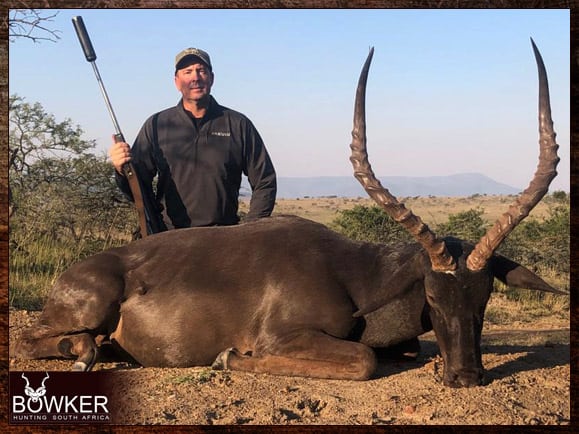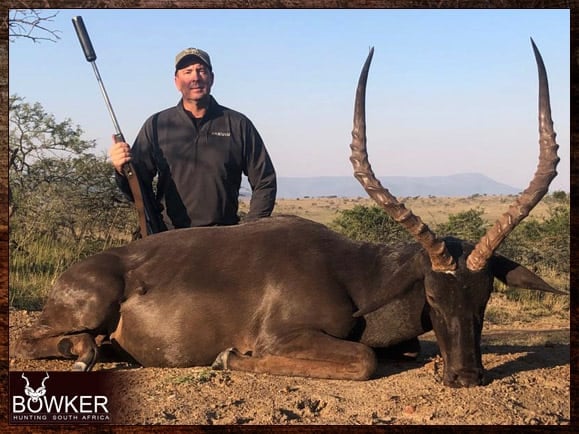 Impala Hunting
Black Impala has all the same traits as the southern Impala.
Hunting a black Impala trophy is no different from a Southern Impala hunt and usually involves spot and stalk.
The black-faced impala, as opposed to the black impala, is unique to Nambia and unavailable in the Eastern Cape.
The common impala is a different species from the black-faced impala.

Black Impala Hunting Safari
We offer competitive hunt packages for rifle hunting. Impala hunts take place on our ranch in South Africa. Impalas are hunted and shot by walk and stalk methods. Impalas are plentiful and free-ranging, and hunting prices are cheap for the hunter.
Consider shooting a black impala as an add-on to one of our hunting packages on your Africa hunt.
Visit our contact pages to get detailed booking and hunting information.
Black Impala Hunting Trophy Fees in South Africa
How much does it cost to hunt a Black Impala?
The trophy fee for a Black Impala hunt is around $2500. Daily rates vary between $250 and $500 per day.