My wife and I decided to take our honeymoon to South Africa for two weeks and were considering a first time African Hunt. We stumbled across Nick's website while planning.
He was one of few Outfitters offering single-day hunting outside of other excellent packages he had advertised.
We decided to take the first few days of our honeymoon for a first-time African hunt.
Nick and his brother greeted us at the airport, and we took a short 1.5-hour drive to his family farm. While I was after Kudu, my wife had never shot a rifle outside two rounds at a target range a decade ago.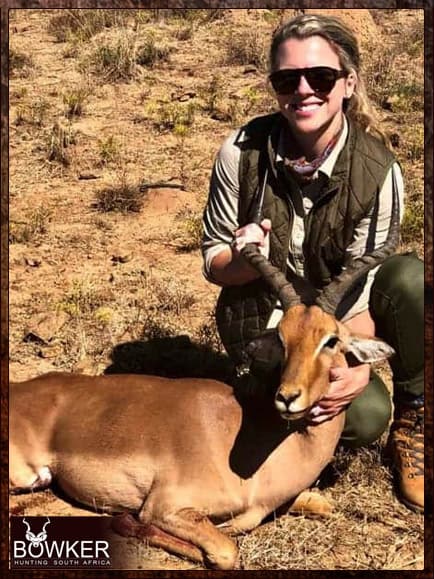 Over the two days we were there, we finally convinced her to try some target practice with a .243 that Nick had.
After building confidence in shooting sticks at the lodge, Nick took her on a bush hike to find Impala.
Nick could perfectly place my wife in a position to make her first kill. She looked like a natural with the shot from 143 yards.
Nick was there by her side to guide her and keep her calm an unreal experience to be an observer and not a hunter on that day.
First Time African Hunt with Nick Bowker
His staff and accommodations were top-notch, and his fees were reasonable and competitive.
My wife and I were very impressed with Nick's hospitality and attention to detail, especially when it came time to eat.
Our lodging was comfortable and cozy. Our food was excellent and plentiful. Wildlife on the property was abundant (no high fences either)!
I already pre-booked for an 8-day hunt in 2021 to go back. And have ample time to do a 7-animal package that Nick is assisting me with customizing, and I would highly recommend this Outfitter to first-timers and seasoned African hunters alike.
His glassing and stalking knowledge, coupled with the crew skills and knowledge of our hunting area, made for an exciting two days of hunting in South Africa on our first African hunt.
Return to Nick Bowker after my Honeymoon Hunting Trip

Travel and Covid Testing for the first time African hunt
I returned to hunt with Nick Bowker after my first African hunt while on my honeymoon.
After arriving home from my 6-day hunt in South Africa last night, I couldn't wait to post this report while catching up on work and fighting through jet lag!
COVID Related: We had a negative test taken before we left from Charlotte, NC – they glazed over the page in Cape Town with no issues. We took a PCR test through a private company (AMPATH) in Grahamstown to leave.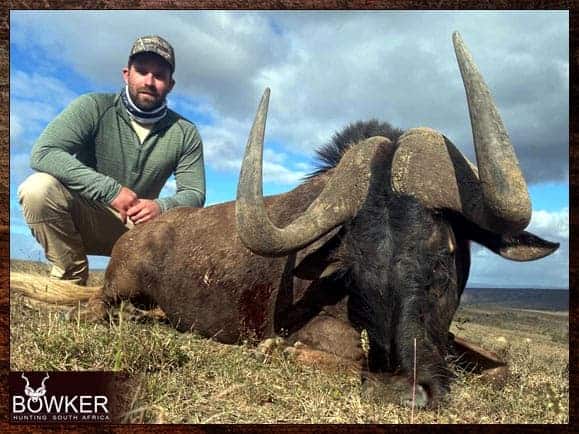 The results were back the next day. Qatar Airways reps looked over it intently, along with some scans attached to my check-in reservation for my departing flight. Nobody in the U.S. asked or required us to show a negative test.
SET-UP: We landed in Port Elizabeth last Wednesday, the 2nd. We hunted through Tuesday, the 8th. My buddy and I got to experience the excitement of big plains game hunting. We took a short trip north to capitalize on a relatively unhunted property.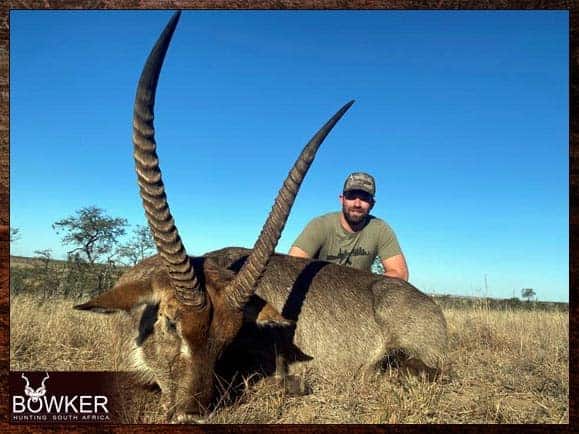 Hunting package & Taxidermy
I chose the Big Game Package Nick and worked out, including a Black Wildebeest, Nyala, Kudu, Waterbuck, and Gemsbuck. Nick got me within 400 yards of each trophy for great shots through fantastic planning and stalking techniques on our first-time African hunt.
I am pleased to say I have five trophies being transferred to African Wildlife Artistry for taxidermy work. Please check out Austin Greenwood's report. He and I hunted together. Our Kudu was shot on the same day, around 5 hours apart. On his first African hunt, he took a seven-trophy package, including a blesbok.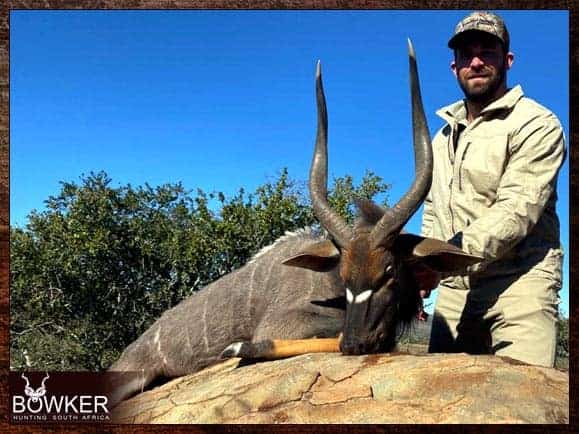 After seeing some amazing Sable and Eland while over there, adding them to the list! A truly unforgettable trip. I will be booking a follow-up trip in a few years. Please get in touch with Nick Bowker via his website for any follow-up if you are considering a first-time African hunt.
He offers all-inclusive and ala carte options for any trip type you could imagine for the first-time African hunt or repeat African hunters. He and his team made this trip the highlight of my year and something I will never forget.